lot of people worry with the hybrid system. actually the batt should last for many many years.

small fault tends to have, just fix it and it will good to run again



Posts

: 120


Join date

: 2013-09-18



agree with you... based on own experience, low battery can reduce fc by about 20%

i was surprised they can now fix the "Hybrid System: Fault!" within a day... i think they have found the cause and the way to fix it.

Please update us...



Posts

: 68


Join date

: 2014-03-29



sometimes, if batt low , will have this issue. just bring it back.

and try to check engine mounting. worn mounting will decrease performance and also higher FC



Posts

: 120


Join date

: 2013-09-18



My A6H suddenly consume more fuel. For a full tank of Eco driving maximum can only get 500km; And the car having reduced engine performance, very slow to hit 200KMh. No warning whatsoever on the instrument display. Anyone having this problem ?
Current mileage clocked at 44k km
Previous problems.
Coolent temperature high warning, so they changed the coolent water pump.
Then
Coolent level too Low warning, SC JURU didn't screw hose properly so coolent leaked out.
Then now
Fuel consumption too high, no warnings.
UPDATE: 1st July 9AM
Brought in my car to check, told the service manager about the problems that I'm having, so he arrange a technician to sit beside me and ask me to drive and show him the problems. ( Cant they just plug into their computer and read the error codes?! )
UPDATE: 1st July 9:30AM
While waiting at a T junction beside Audi Juru with the technician beside me, some guy reversed and hit my car.

so they said now you have to do the insurance stuff first, once settle all this only we can take a look at your car. FML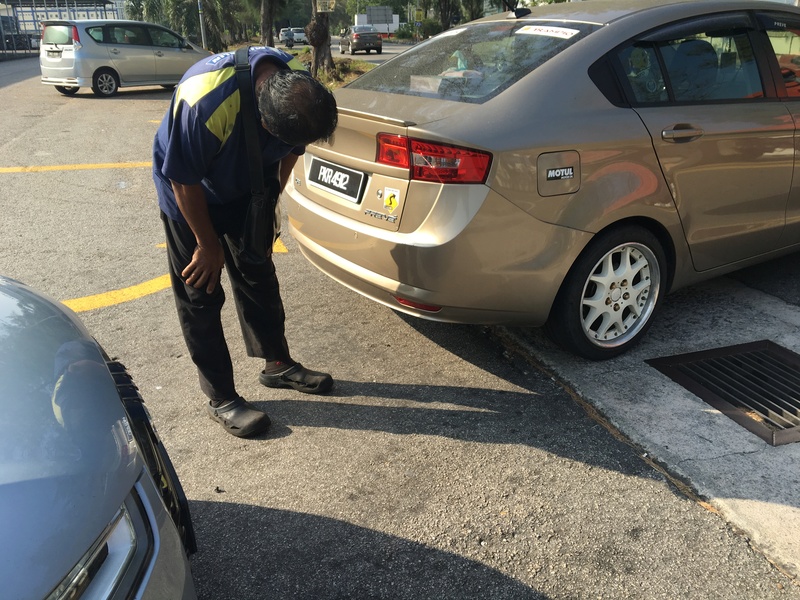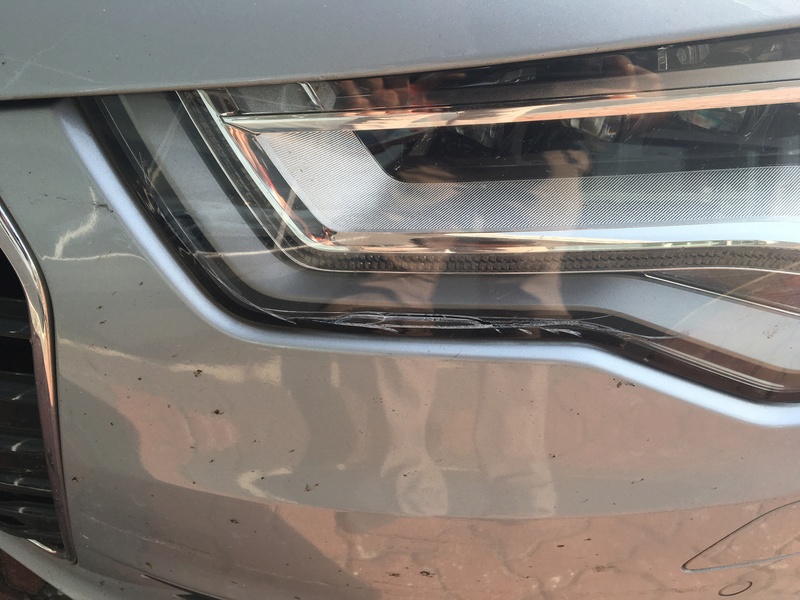 UPDATE: 2nd July
Since it was raya week they ask me to keep the car and only send after raya.
UPDATE: 11 July 3AM
Was driving and fuel consumption was going back to normal cause i was driving below 90Kmh to try to save fuel. It was improving and total millage showed a total of 680KM. Then suddenly " Hybrid System: Fault! Contact workshop!". Will bring it to SC in the morning and keep you guys updated. Anyone had similar problem ?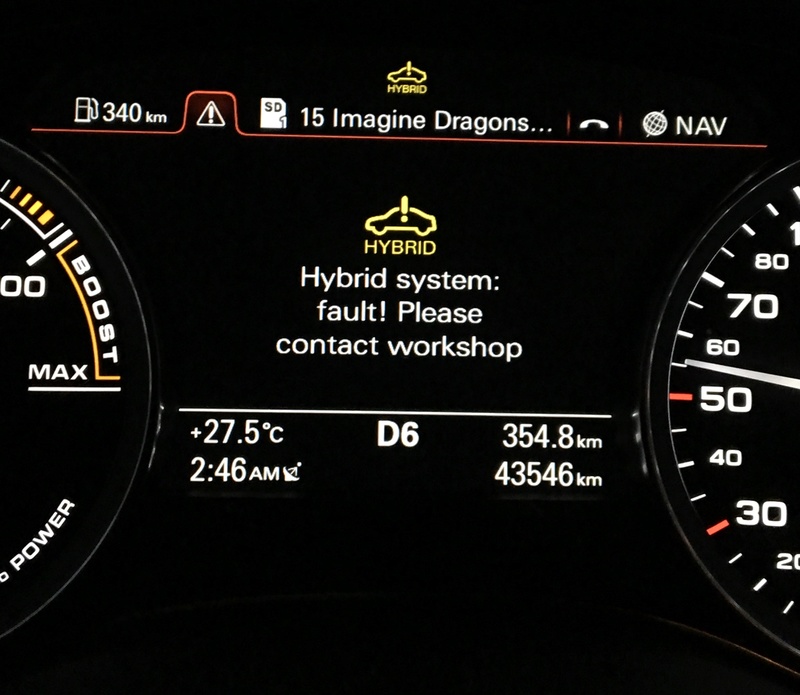 UPDATE: 12 July 12:30PM
Was driving to SC then check engine light came on. Called up Audi Care they say drive at average speed to SC since it was only 5 minutes away. At SC they said you have to leave the car here, we can't do your car now. Wait for the insurance claim, once the car is done, then only can look into this matter.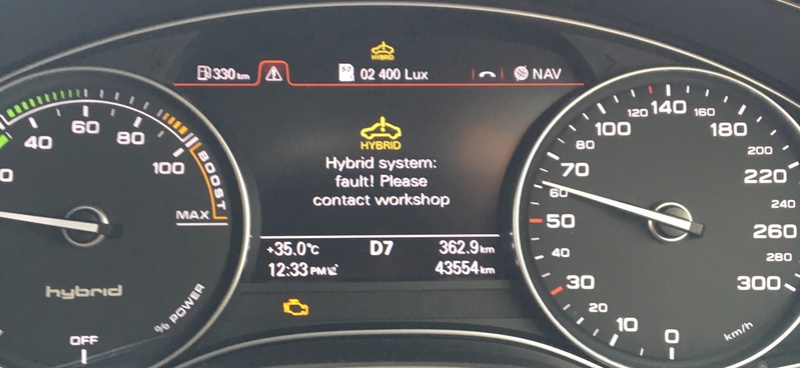 UPDATE: 20 July
Still waiting for the workshop to finish up the insurance claim. Audi told me the parts that the panel workshop ordered arrived today. So later gonna go to the panel shop to check the progress. Current status...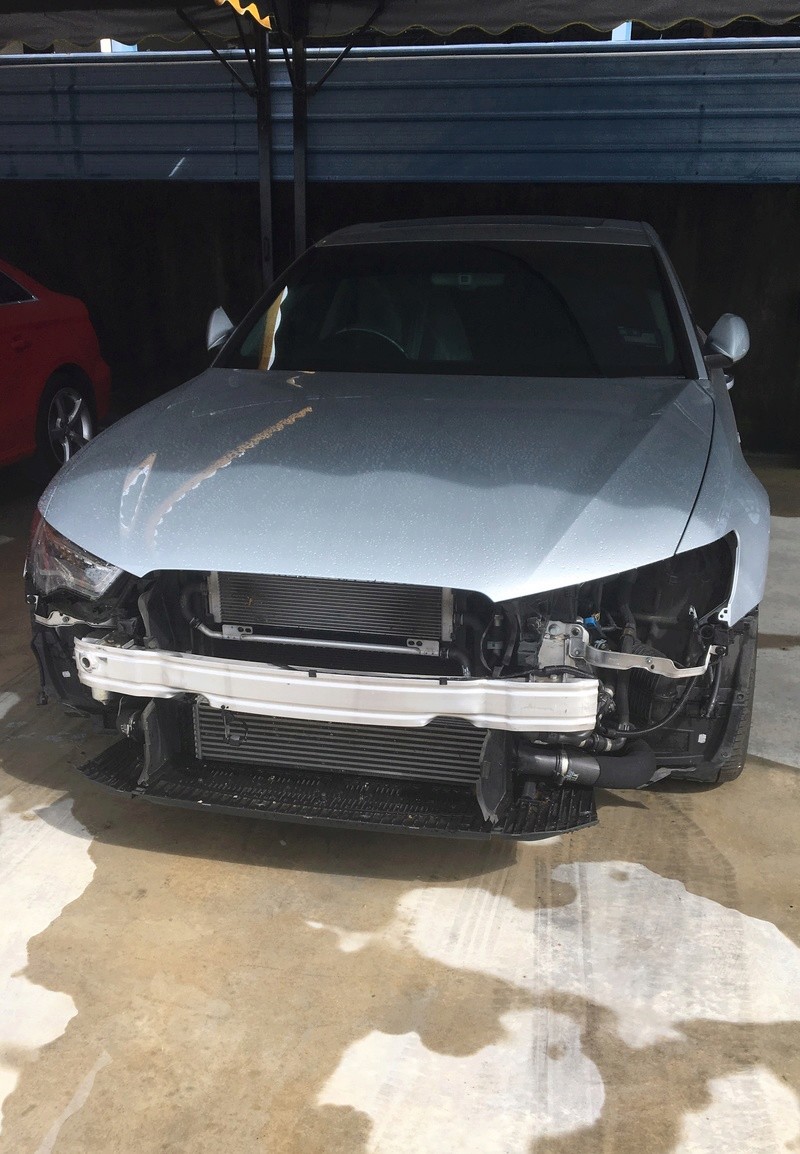 UPDATE: 27 JULY 2016
Finally got back my car. Morning Signed the release form, and then they started working on my REAL problem, evening got a call from SC telling me to come collect my car! YAY! So turns out the culprit was the air intake "thingy" in the engine, Apparently there is a leak. So all this problem is caused by leaking air. Causing the engine performance to drop and fuel consumption to skyrocket. The cost for the fix is around RM600. So thats it guys. ( Insurance company Paid me Loss of Use for RM 100 per day x 14 days = RM1400 )
Last edited by Vin1895 on Thu Jul 28, 2016 12:11 pm; edited 4 times in total (Reason for editing : UPDATE)



Posts

: 6


Join date

: 2016-07-10





Similar topics
---
Permissions in this forum:
You
cannot
reply to topics in this forum